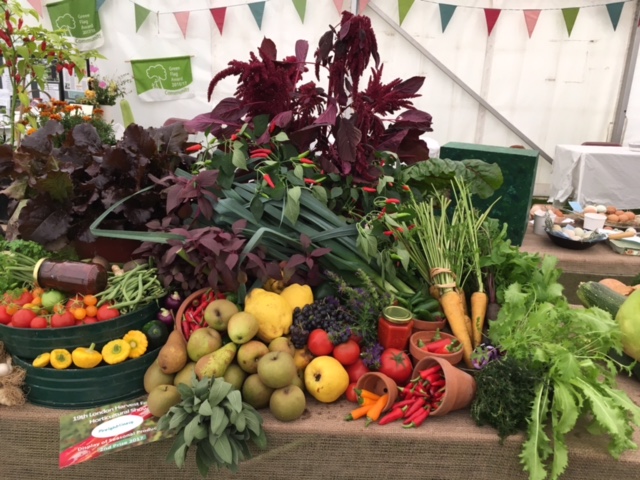 Lots of people from the Farm, staff and volunteers went to the Capel Manor City Harvest Festival in Enfield last weekend. City Farms and Community Gardens from across London organise the Festival - the site layout and set-up, a horticulture show marquee, an animal show on the showground, stands and activities from other organisations and plenty of activities for children and young people, as well as a camp for young people who help to set up the show. The general public visit the Show and enjoy seeing the animals and exhibits.
The Farm's staff and young volunteers took the animals and the displays to the venue on Friday evening, and camped overnight. Other volunteers and Farm supporters went by coach on the Saturday morning. It's a lot of work to enter and participate but it's good fun and everyone enjoyed themselves.
Next year is the Festival's 20th anniversary and so if you have any photos or information from previous years, please pass them on to us.
It's more about taking part than winning, but the Farm won
Overall prize for gardening entries
First for Emma Jones and a chicken (Young Handler)
First for Betony, Golden Guernsey Goat (Best Goat)
First for purple carrots(Most Unusual Looking Vegetable)
First (Large Mini Garden)
First and Second (Potted Annual)
Second (Best Goose)
Second and Third (Prepared Food Plate)
Second (Display of Seasonal Produce)
Second (Sweet Preserve)
Second Under16s and Over 16s (Tug of War)
Third (Potted Perennial)
Sixth (Best Chicken)
Sixth for Bramble, Golden Guernsey Goat (Animal with Most Character)
Special (Best Duck)